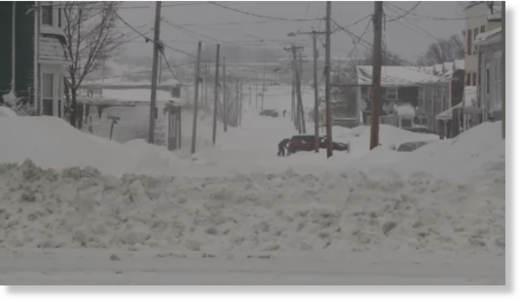 The sound of snow blowers filled the air in Sydney on Sunday morning as Cape Bretoners awoke to more snow and lots of it. According to Environment Canada, over 30 cm of snow descended upon on the island overnight.
"This is our first winter back on the East Coast, so I'm kind of wishing we were back in Vancouver right now," said one returning resident.
Mixed in with rain and freezing rain, the snow was not easy to move or shovel.
"I do four driveways here," says resident, Bill Lloy, who was snow blowing driveways in his neighbourhood. "It blows the snow quite well. It has two belts in it, lots of power - it's great."