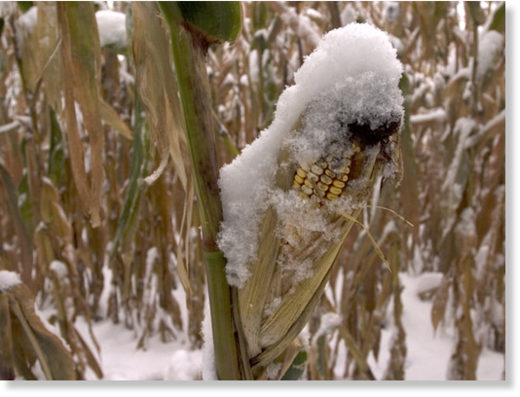 Plunging temperatures and heavy snow forecast for the upper U.S. Plains from Friday to Sunday are likely to damage unharvested corn and soybean crops in parts of North Dakota, South Dakota, Minnesota, Nebraska and Iowa, meteorologists said on Wednesday.
The winter-like blast could dump up to 3 feet of snow in central and eastern North Dakota and send temperatures plunging into the 20s Fahrenheit in Nebraska, western Iowa, southwest Minnesota and the Dakotas, said Kyle Tapley, senior agricultural meteorologist with space technology company Maxar.
The forecast sent corn and soybean futures on the Chicago Board of Trade to multi-month highs this week on concerns that late-planted crops that have not yet reached maturity could be destroyed or damaged by the hard freeze.