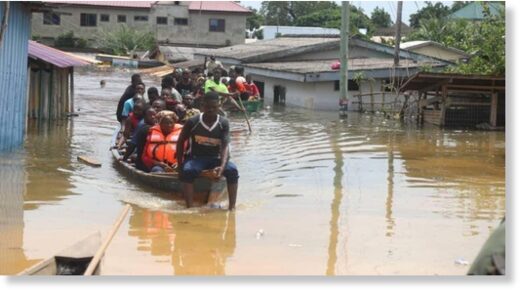 Flooding after heavy rains in eastern Ghana have forced nearly 26,000 people to leave their homes at the request of the authorities, the National Disaster Management Organization (NADMO) said Tuesday.
Crops have been destroyed and schools shut after two hydroelectric dams overflowed at Akosombo and Kpong.

"We have moved most of the affected people to a safe haven. About 26,000 mostly women and children have been displaced," NADMO deputy chief Seji Saji told AFP.
"What they need is water, food and medicine and we're working with the government to take care of that."
No deaths had been reported.