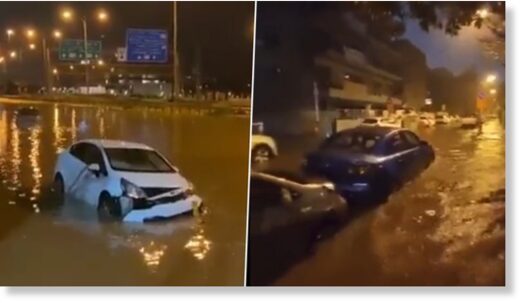 Tel Aviv, the capital of Israel, is grappling with heavy flooding triggered by heavy rainfall.
The deluge has resulted in widespread waterlogging across the city.
Reportedly, the severe weather conditions have forced Israel authorities to postpone a planned ground military operation in the Gaza Strip.
Videos circulating on social media depict cars navigating through flooded streets, highlighting the extent of the waterlogged areas in Tel Aviv and nearby Herzliya.
The severe weather conditions have disrupted the strategic military operations amidst the ongoing Israel-Hamas War.