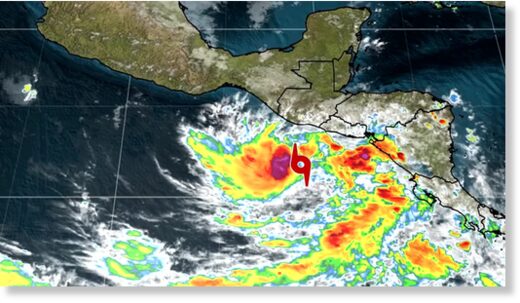 Central America is currently being hit with heavy rains from Tropical Storm Pilar, following deadly Hurricane Otis.
El Salvador has declared a State of National Emergency as the strengthening storm threatens the Pacific Coast of Central America with over a foot of rain, which could trigger mountain landslides.
"Coming up against the Pacific coast of Mexico, an oddball situation with Otis which turned into a deadly, destructive Category 5 at landfall," FOX Weather meteorologist Amy Freeze said. "And all of a sudden, we're watching Pilar under a microscope."
Tropical Storm Pilar is about 175 south-southwest of San Salvador, El Salvador, moving east-northeast at 3 mph. Maximum sustained winds are 50 mph and tropical-storm-force winds stretch out 70 miles.