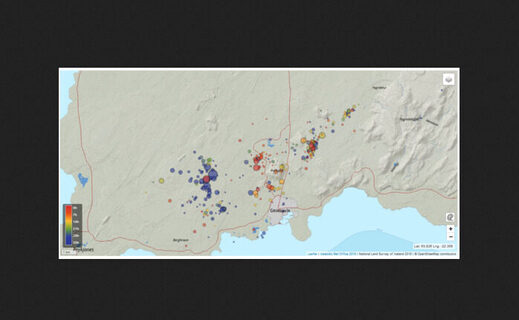 GPS data from the last 24 hours indicate that uplift continues at a similar rate in the area northwest of Mt. Þorbjörn. Earthquake activity has been quite stable, but yesterday around
800 earthquakes were recorded in the area around Þorbjörn, and the largest was M3.7 at 12:56 am. Since midnight today, around 400 earthquakes have been recorded in the area, the largest measuring M2.8 at 9:51 am
. More detailed analysis of recent GPS data confirms that a magma intrusion is forming at a depth of 4-5 km under the area northwest of Þorbjörn.
Comment:
The largest quake
recorded
in Iceland so far today, 3rd November, was an M3.4.
It is important to note that seismic activity is will likely continue northwest of Þorbjörn, and earthquakes over M4.0 could be found in populated areas.
Triggered seismic activity can also be expected in the coming days because the magma intrusion causes increased tension in the area.
Rockfall can occur following strong earthquakes, so it is important to be cautious on steep slopes.