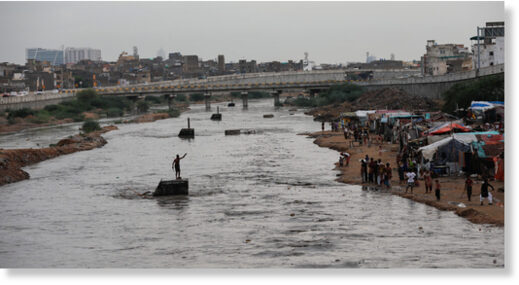 About 36 people are reported to have died after torrential rain triggered flash floods and urban flooding in Pakistan.
An emergency has been imposed at hospitals across Karachi, where paramilitary forces are helping traffic police in rescuing commuters amid traffic jams, flooding of roads and destruction of infrastructure.
"We were stuck in homes this Sunday as people shared videos of motorcycles and even cars being swept away in strong floods. Several people were injured by tiles falling from high buildings," Mansha Noor, executive secretary of Caritas Pakistan Karachi, told UCA News.
"The frontline volunteers of our disaster management committees (DMCs) continued rescue efforts during heavy rains and helped in saving people and their belongings in low-lying areas."