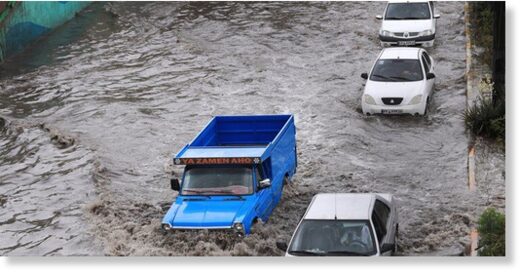 Several Iranian provinces have been inundated since the early hours of Monday after receiving heavier than normal precipitations.
The Iranian Meteorological Organization issued a red level alert of rainfall for seven provinces in the south and west of the country.
It also reported extensive flooding, rivers bursting their banks, blocking of rural roads and destruction of facilities due to heavy downpour.