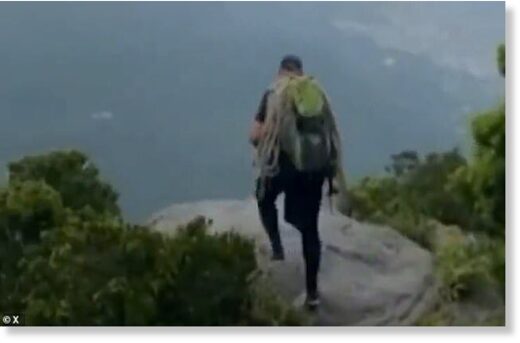 An experienced tour guide has been killed by a freak lightning strike in Brazil after he warned his group it would rain.
Leilson de Souza, 36, was leading hikers through a trail at Tijuca National Park in Rio de Janeiro when he was he was jolted Sunday morning.
Karlla Araújo, 26, was recording a selfie video and showed the group standing on top of a large rock and de Souza pacing over another moments before he was struck.
A loud sound could be heard in the background as the woman screamed instantaneously before the video came to an end.