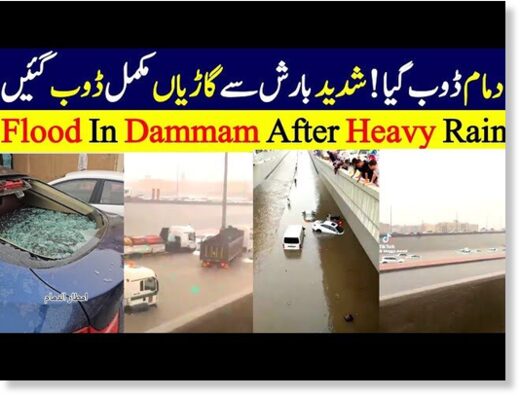 Netizens took to social media to share terrifying videos of flooding, washing out roads and damage from the storm in Dammam
It's time yet again to dust off that Burberry trench! It's looking like a wet weekend for residents of Dammam, Saudi Arabia who saw torrential rain, hail and flooding yesterday.
The rain in Saudi Arabia saw government authorities issued public warnings and have advised residents to stay indoors and avoid flooded areas - with Dammam being hit particularly hard. On November 2, the city experienced a substantial amount of rainfall, including hail showers, which resulted in public disruptions.