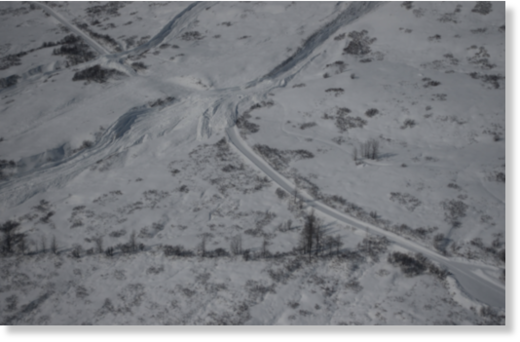 A rare cascade of avalanches over the weekend has shut down the Hatcher Pass Road, and it will remain closed for several days as crews wait for conditions to stabilize before clearing avalanche debris.
Forecasters with the Hatcher Pass Avalanche Center say that
five different avalanches crossed the upper stretch of the road, and one of those extended so far that it hit a second, lower stretch of the road, beneath a switchback. The center, in a Facebook post, said that was the first time such a slide had taken place since the 1980s.
Photos posted by the center show ribbons of avalanche debris covering the upper stretch of the road in several areas, as well as massive piles of snow burying large stretches of Archangel Road, which is groomed for skiing and walking during the winter.