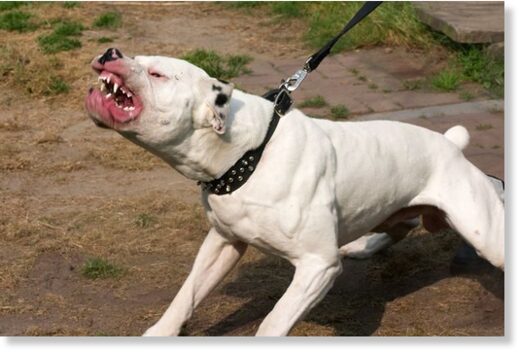 A woman has been killed by her own dog which went ballistic at a man she invited round.
Police found the dog owner in her 60s dead at home and an air ambulance was dispatched to fly her injured guest to hospital in Robertfors, Sweden, on Sunday evening.
The deadly American Staffordshire bull terrier was detained at the property until it was agreed that it was in the interest of public safety to euthanise it.
According to Norrland University Hospital, the man in his 50s, who was first to be attacked by the dog, was moderately injured,
Expressen
reports.