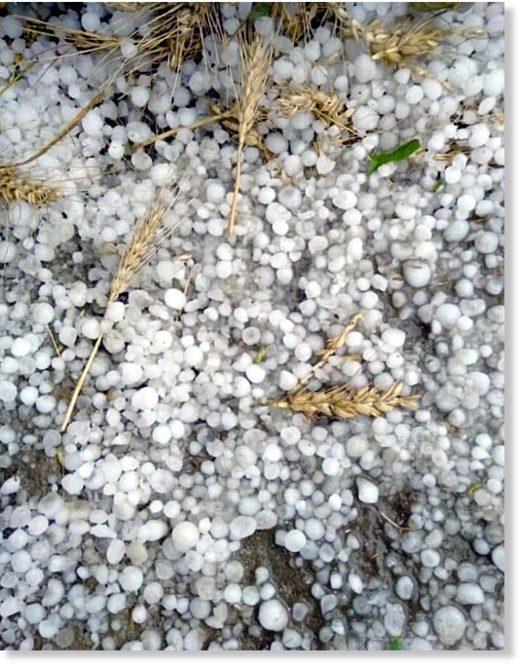 Hailstorm on Tuesday afternoon wreaked havoc in scores of villages in South Kashmir's Tral sub district, locals said.
They said that intense hailstorm continued for twenty minutes & destroyed the crops, fruits & vegetables in the villages
like Panner Jagir, Bhatnoor, Mandoora & Chewa.
One of the locals said that hailstorm was witnessed for

second time in last three days

, due to which crops, fruits and vegetables were badly hit,
thereby leaving farmers dismayed.