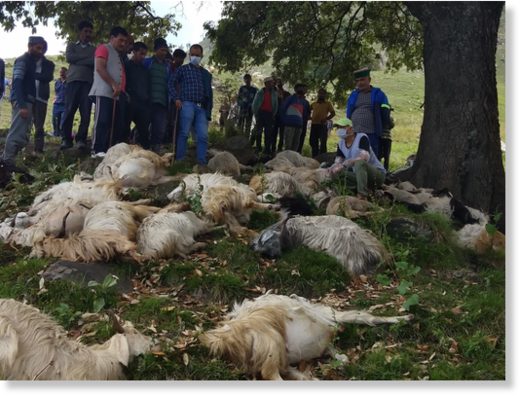 As many as 85 sheep and goats were killed by lightening at Saraji Chhajpur forest in Gram Panchayat Kuthdu under Jubbal sub-division of this district in the state, police said on Thursday.
Superintendent of Police, Shimla Om Pati Jamwal said that lightning struck on the flock of sheep and goat, while it was taken to graze in forest on Wednesday evening.
The livestock belonged to Lakashman Singh of Saraji village, Jagjiwan Chauhan of same village and Sunni Chhajta of Salana village.
The eyewitnesses said the cattle had assembled under a huge tree, when it rained heavily. A lightning struck over them, killing them instantly.