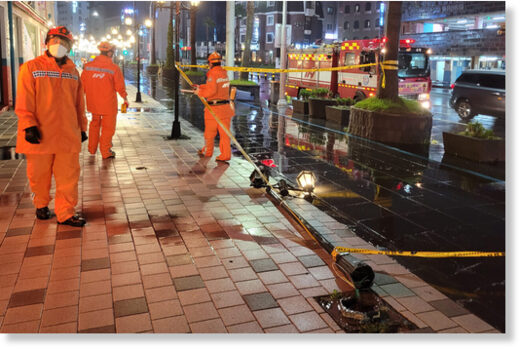 As Typhoon Chanthu passed near Jeju, it brought drenching rain and high winds, flooding low-lying neighborhoods, striking trees and a streetlight, and grounding flights.
The Korea Meteorological Administration said the typhoon came the nearest to the island at around 7 a.m. Friday, passing 60 kilometers south-southeast of the city of Seogwipo. It moved eastward along the Korea Strait, a sea passage between South Korea and Japan, at the speed of 21 kph.
The season's 14th typhoon has already

soaked the island with more than 1,000 millimeters of rain

in some mountainous areas since early this week,
as it was inching closer to the island from the south.