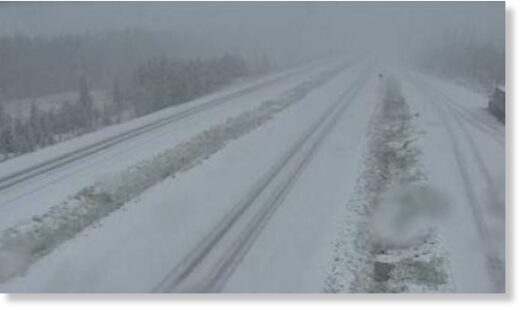 It's still technically summer, but travellers in the BC Interior were reminded Wednesday night of how quickly winter can arrive in Canada.
For the second straight evening, both the Coquihalla Highway (Hwy 5) and the Okanagan Connector (Hwy 97C) were hit with snow as the sun set and temperatures dipped.
Around 8 pm, the DriveBC Twitter account shared a photo from the Mine Creek webcam that showed snow falling on Hwy 5.