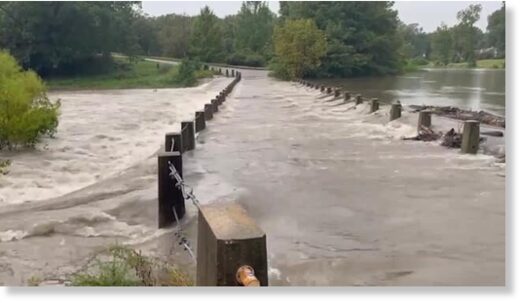 Slow moving
thunderstorms poured several inches of rain in a matter of hours on the D.C. region, and some drivers had to be rescued after their vehicles got stranded in flood waters.
Much of the flash flood warnings were canceled just before 7 p.m., while the flash flood watch the National Weather Service had much of the area, particularly the metro counties and northern Maryland, ended before 9 p.m. Thursday.
A flood warning was also in effect for D.C., Montgomery and Prince George's counties in Maryland and Arlington County and the city of Alexandria in Virginia until 9:30 p.m.
Fairfax and Prince William counties and the cities of Manassas and Manassas Park were under a flood warning until 10:30 p.m. That flood warning, as well as the Baltimore City and County warnings was cancelled.
Some of the storms brought heavy rains with them, and they arrived just in time to severely complicate the evening commute.
Storm Team4 Meteorologist Matt Ritter said estimates indicated between 1 and 2 inches of rain had fallen in just an hour in D.C. and some of the surrounding areas.