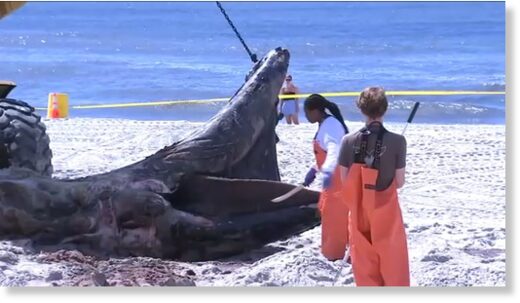 Three dead whales have washed up on Tri-State beaches in the past four days, prompting scientists to study why it keeps happening.
A necropsy is now underway on the humpback whale that washed up this week in Long Beach, Long Island.
The whale was said to be 26 feet long, a male, and between the ages of 2 and 5 years old.
It was spotted floating in the water at Atlantic Beach around 5 p.m. Monday and later washed up at Long Beach.
Parts of the whale will be buried in pieces on the beach.