Earth Changes
Chave Weather
YouTube
Mon, 03 Aug 2020 11:49 UTC
---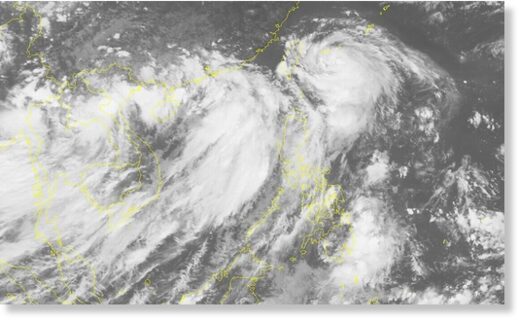 At least 2 people have died in flash flooding in Vietnam after heavy rainfall brought by Tropical Storm Sinlaku. Meanwhile hundreds of homes have been flooded as the storm dumped heavy rainfall making its way over Laos and Thailand.
According to Thailand's meteorological department, the storm is now expected to move towards Myanmar, where flooding from heavy monsoon rainfall has recently affected thousands of people in recent days.
Vietnam
Vietnam's Disaster Management Authority said strong winds and heavy rain from Sinlaku caused damages in Quang Ninh, Hoa Binh, Nghe An, Ha Tinh and Binh Dinh provinces on 02 August, 2020. Cam Pha in
Quang Ninh recorded 368mm of rain in 24 hours to 02 August. Further heavy rainfall is expected in the wake of the storm.
One fatality was reported in Quang Ninh Province after a flooding caused a river embankment to fail. Another person died in died in flood waters in Hoa Binh Province. Around 2,500 hectares of crops have been flooded.
---
Billie Thomson
Daily Mail
Mon, 03 Aug 2020 16:12 UTC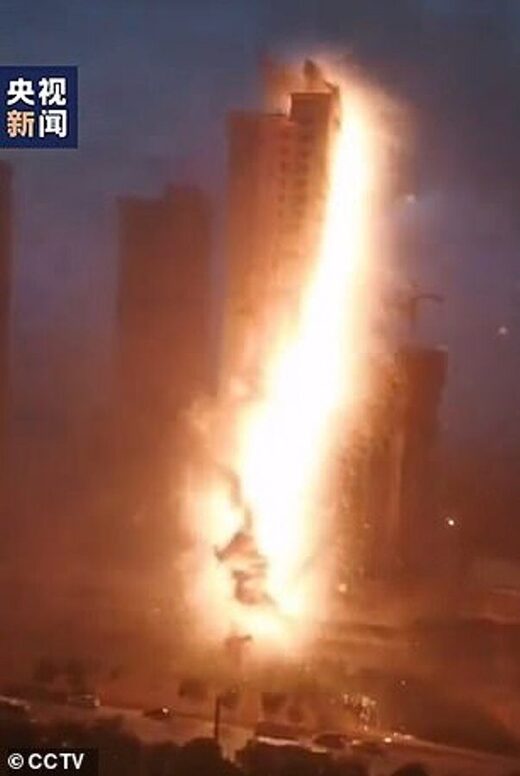 A lightning bolt has ignited a massive fireball over a Chinese city after it struck high-voltage power lines.
Footage shows a loud bang rocking the city of Shenyang today before a blaze broke out seconds after, leaving residents in shock.
The blast occurred near several tower blocks but caused no casualties, according to the country's state media.
The event took place during the evening rush hour in the Tiexi District of Shenyang, the provincial capital of Liaoning, reported
state broadcaster CCTV
.
A flash of lightning hit the transmission lines nearly a residential compound, sparking a fire on the grass underneath.
The incident did not cause any damage to the public facility or interrupt the local electrical services, the outlet claimed.
---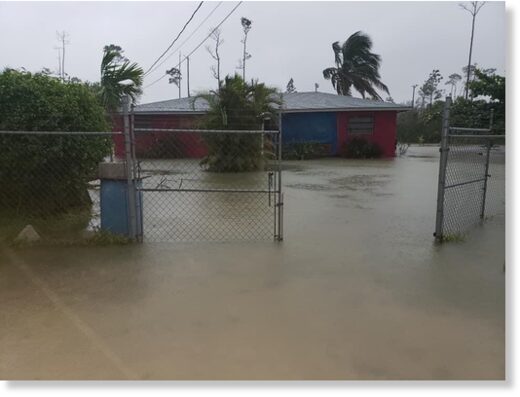 The National Hurricane Center (NHC) warned of "potentially life-threatening" flooding in the northwestern Bahamas through Sunday, August 2, as Tropical Storm Isaias made its way over the islands.
Though the storm was moving past the Bahamas, forecasters still warned of continuous flooding and large swells. This video shows street flooding in Freeport, a city on Grand Bahama.
Isaias was packing maximum winds of 65 mph and located about 65 miles southeast of Cape Canaveral, Florida, as of 5 pm,
according to the NHC.
Tropical Storm Isaias strengthened "slightly" as it moved along Florida's east coast, the NHC said. A hurricane watch and storm surge warning was issued for parts of the Carolinas.
Credit: Marie Hynes via Storyful
---
On Demand News
YouTube
Mon, 03 Aug 2020 18:54 UTC
---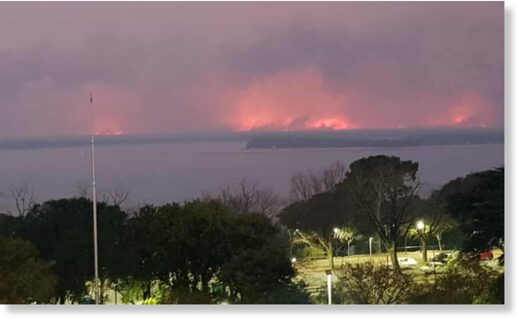 Cattle ranching and drought have turned the Paraná River grasslands to tinder, threatening disaster for the area's wildlife
A raging fire described as "completely out of control" is threatening one of South America's major wetland ecosystems.
The fire has been burning for months now
, and is visible from the balconies of luxury apartments along the shoreline of the Paraná River in Argentina's central city of Rosario
Locals have been
sharing photos
and videos of the fires on
social media
.
---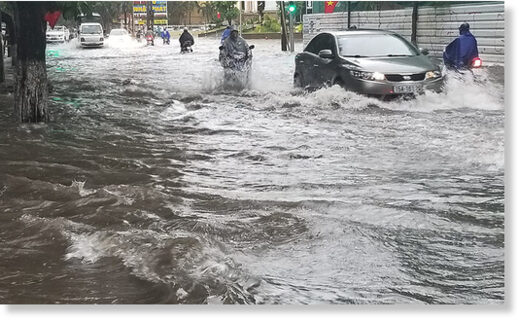 Torrential downpours triggered by Storm Sinlaku, which devolved into a tropical depression on Sunday afternoon, killed two people in northern Vietnam while flooding thousands of homes.
Sinlaku weakened on hitting Vietnam on Sunday afternoon. However, it caused heavy rains and strong winds across northern and central regions.
Do Van Manh, 40, a construction worker, died Sunday night inside his tent after a five-meter-high sea embankment collapsed following prolonged rains in Quang Ninh Province, the Central Steering Committee on Natural Disaster Prevention and Control reported.
---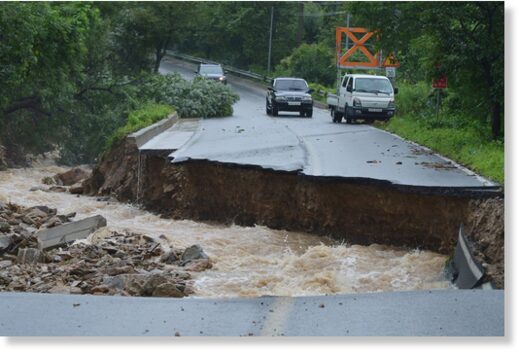 At least five people have been killed in
floods and landslides caused by heavy rainfall in South Korea,
while another eight are missing, according to media reports Sunday.
Roads were closed and train services suspended in several places following landslides,
South Korean broadcasters and the national news agency Yonhap reported Sunday, citing the civil protection agency.
The region around the capital Seoul and the central part of the country were particularly hard hit by the rains.
---
---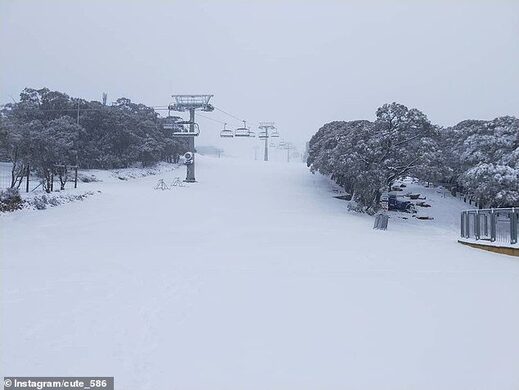 Melbourne
is set to shiver through its coldest four consecutive days in 24 years as a powerful wintery blast sweeps across Australia's southeast from Antarctica.
The weather will bring freezing temperatures to Tasmania overnight as snow falls at sea level, with the mercury plummeting to 0C in Hobart.
A trough is expected to bring cloudy conditions to Melbourne which will limit daytime heating and bring top temperatures of 11-12C from Tuesday to Friday.
This will be the city's first four-day period at or below 12C since 1996, Weatherzone's Ben Domensino said.
'Outside central Melbourne, temperatures could even get cold enough for snow to fall on some of the hills around the city,' he said.
'Snow is also likely in other low-lying parts of the state on Tuesday and Wednesday.'
The cold air mass has been described as 'exceptional' as it moves up towards Australia from Antarctica.
---