Scientists are setting up seismographs in a wilderness region of the British Columbian Interior today to determine if a pending volcanic eruption is the cause of hundreds of small earthquakes the area has been experiencing non-stop since last week.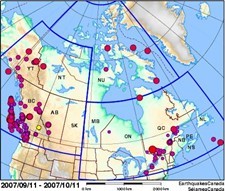 ©Natural Resources Canada
Map of earthquake activity over the past 30 days
John Cassidy of the Geological Survey of Canada said the region surrounding the remote volcano, known as the Nazko Cone, has experienced a "swarm" of over two dozen quakes a day since Oct. 10. The red volcanic rock cone is 16 kilometres from the village of Nazko, a community of about 200, and is 75 kilometres west of the town of Quesnel.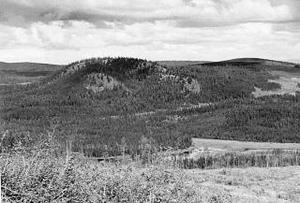 ©Global Volcanism Program
Nazko Cone, the easternmost and youngest volcano of the Anahim volcanic belt in the Chilcotin-Nechako Plateau, central British Columbia