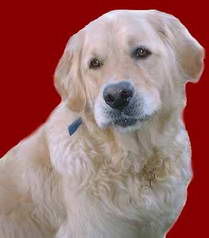 What dog owner has not come home to a broken vase or other valuable items and a guilty-looking dog slouching around the house? By ingeniously setting up conditions where the owner was misinformed as to whether their dog had really committed an offense, Alexandra Horowitz, Assistant Professor from Barnard College in New York, uncovered the origins of the "guilty look" in dogs in the recently published "Canine Behaviour and Cognition" Special Issue of
Elsevier's Behavioural Processes.
Horowitz was able to show that the human tendency to attribute a "guilty look" to a dog was not due to whether the dog was indeed guilty. Instead, people see 'guilt' in a dog's body language when they believe the dog has done something it shouldn't have - even if the dog is in fact completely innocent of any offense.
During the study, owners were asked to leave the room after ordering their dogs not to eat a tasty treat. While the owner was away, Horowitz gave some of the dogs this forbidden treat before asking the owners back into the room. In some trials the owners were told that their dog had eaten the forbidden treat; in others, they were told their dog had behaved properly and left the treat alone. What the owners were told, however, often did not correlate with reality.