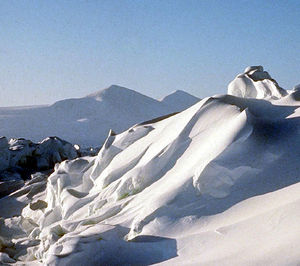 There is now irrefutable scientific evidence that far from global warming the earth has now entered a period of global cooling which will last at least for the next two decades.
Evidence for this comes from the NASA Microwave Sounding Unit and the Hadley Climate Research Unit while evidence that CO2 levels are continuing to increase comes from the Mauna Loa Observatory in Hawaii.
Professor Don Easterbrook one of the principle speakers at the recent World Conference on climate change held in New York in March this year attended by 800 leading climatologists, has documented a consistent cycle of warm and cool periods each with a 27 year cycle. Indeed the warm period from 1976 to 1998 exactly fits the pattern of climate changes for the past several centuries long before there were any CO2 emissions. Greenland Ice core temperature measurements for the past 500 years show this 27 year cycle of alternating warm and cool periods. Recently the global temperature increased from 1918 to 1940, decreased from 1940 to 1976, increased again from 1976 to 1998 and has been decreasing ever since.
However throughout this time CO2 has been added to the atmosphere in increasing amounts. This point was brought out by at the New York conference by Vaclav Klaus the rotating President of the EU and President of the Czech Republic. If CO2 emissions cause temperature rises than why is it that every 27 years the earth climate switches to a cooling mode with decreasing temperature? Clearly there is another explanation that does not include humans.