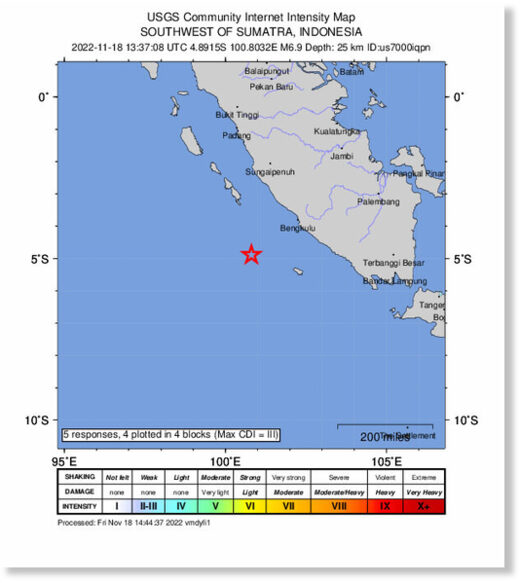 A 6.9-magnitude earthquake struck off western Indonesia Friday, the United States Geological Survey said, with no immediate reports of damage.
The quake hit just after 8:30 pm (1330 GMT) at a shallow depth, with an epicentre near Enggano, a small outlying island about 155 kilometres (95 miles) southwest of Sumatra's Bengkulu, the USGS said.
A magnitude 5.4 aftershock struck the same area at 9:07 pm (1407 GMT), USGS said.
"We have checked with authorities on Enggano island, the closest to epicentre and they reported the earthquake was felt weakly there, so far there has been no reports on damages or casualties, but we are still doing more assessment," spokesman of the national disaster mitigation agency Abdul Muhari told AFP.