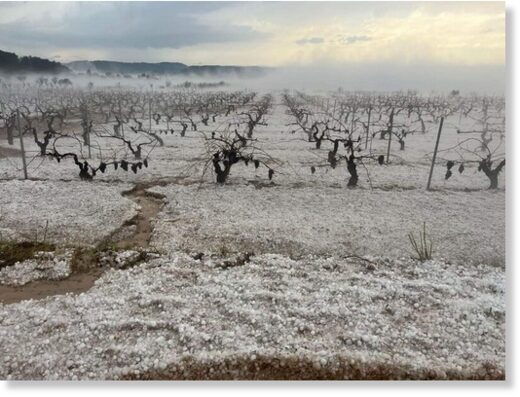 La Unió Llauradora stated that Sunday's hailstorms, rain, and winds had affected more than 22,000 hectares of crops and that, according to an initial emergency assessment, caused an estimated more than 43 million euro in losses.
"The damages are mainly focused on the regions of Utiel-Requena and Camp de Túria, but there were also damages in Ribera Alta, Ribera Baixa, Camp de Morvedre, La Serranía, and La Costera, as far as the province of Valencia is concerned, as well as on the southern coast of the region of Plana Baixa."
"The main crop affected was citrus with 43% of the losses, followed by persimmon with 20% and wine grapes with 16%. It's worth noting that approximately one-third of the grapes expected for this season in the affected area of the municipality of Requena and its villages had already been harvested, which helped minimize the damage. Other crops affected are olive groves with 10%, ornamental crops and nurseries with 8%, and vegetables with 7%.