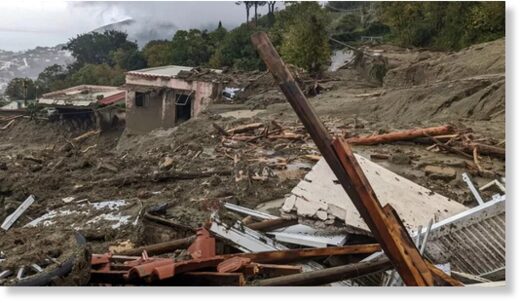 A number of people are feared to have been killed after a mudslide triggered by heavy rains swept away homes on the island of Ischia, near Naples.
The torrent of mud and debris dislodged trees, engulfed buildings and dragged cars into the sea as it reached the coast early on Saturday.
The body of a woman was reported to have been found under the mud, and several other people are still missing.
Dozens of homes are cut off, with bad weather hampering rescuers.