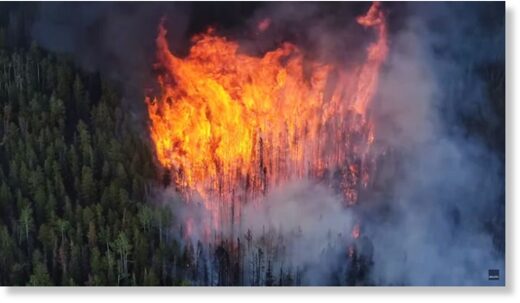 As of Wednesday, more than half a million acres have burned across 11 states.
There were at least 50 large wildfires
burning more than half a million acres
across 11 states on Wednesday -- mostly in the West.
In Colorado, the
Oil Spring
and Sylvan fires in White River National Forest are the two biggest fires in the state. Firefighters are battling hot, dry and windy conditions.
Since the fire broke out on Monday, the
Sylvan Fire
has destroyed more than 3,000 acres in Eagle County, Colorado. Mandatory evacuation orders were issued in Eagle County on Tuesday evening.
In central California, a fast-moving brush fire, known as the Inyo Creek Fire, broke out on June 18 due to lightning from passing thunderstorms with mandatory evacuation orders issued in the area, according to the
U.S. Forest Service.