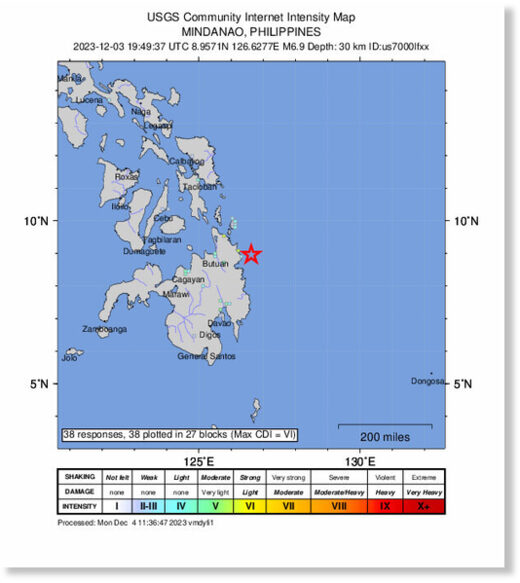 A magnitude 6.9 earthquake struck off the coast of the southern Philippines, following a series of strong quakes in the same area. Early morning on Monday, the 6.9 magnitude earthquake jolted the southern Philippines early Monday, the United States Geological Survey said.
Yesterday, a magnitude 6.6 earthquake and a deadly magnitude 7.6 quake Saturday struck in the same region.
At least two people were killed and several were injured after Saturday's quake, according to AFP news agency.
Saturday's quake triggered tsunami warnings across the Pacific region and sent residents along the east coast of Mindanao fleeing buildings, evacuating a hospital, and seeking higher ground.