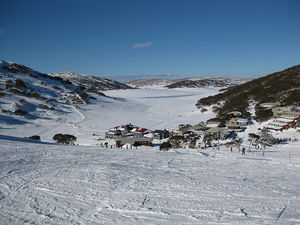 A new Australian record was set early this morning, a temperature of minus 13 degrees, at Charlotte Pass on the Snowy Mountains.
This is the lowest temperature recorded anywhere in Australia in April and is 13 below the average. Nearby at Perisher it dipped to minus 11 degrees and at the top of Thredbo it dipped to minus 10.
Across the border, on the Victorian Alps April records were broken at Mt Hotham where it chilled to minus eight degrees and Mt Buller and Falls Creek where it got as low as minus seven.