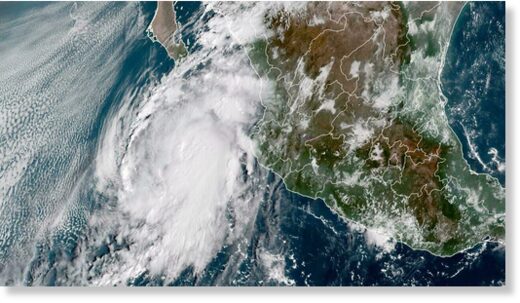 Hurricane Pamela made landfall on the western coast of Mexico Wednesday as a Category One storm, with life-threatening storm surge and heavy rainfall predicted, the US National Hurricane Center said.
At 1200 GMT, Pamela crossed on to land about 65 kilometers (40 miles) north of the Pacific port of Mazatlan, in the northwestern state of Sinaloa,
with sustained winds of 120 kph (75 mph)
and was moving at 22 kph (14 mph), according to data from the Miami-based NHC.
The "center of Hurricane Pamela was making landfall on the west-central coast of Mexico near Estacion Dimas," a community of about 3,600 inhabitants, the NHC reported.