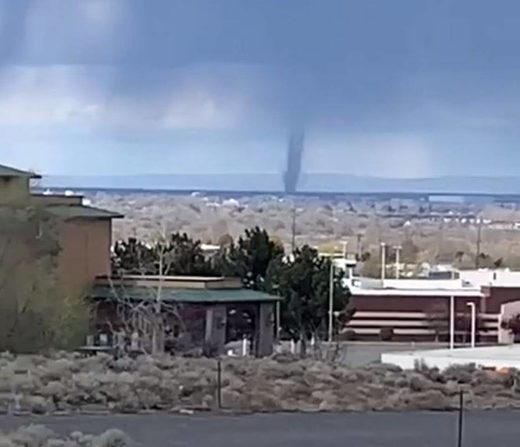 A small tornado appeared to touch down near north Richland on Tuesday afternoon, according to the National Weather Service.
The agency was emailed photos and videos that show a rotating dark cloud column that appears to touch the ground.
Meteorologists checked their radar images and saw possible evidence of a tornado between 2:30 and 2:45 p.m.
"As best we can tell from reports and our own data, it was brief and weak," according to the weather service.
It could have lasted from a few minutes to many minutes, it said.
Shawn Alton was taking pictures of the dramatic spring cloud formations against a blue sky above the Tri-Cities on Tuesday afternoon.
About 1 p.m. she posted a photo of the clouds, saying, "I love spring weather!"
About an hour and a half later she just happened to look up and see the tornado and captured some video of the dark funnel.