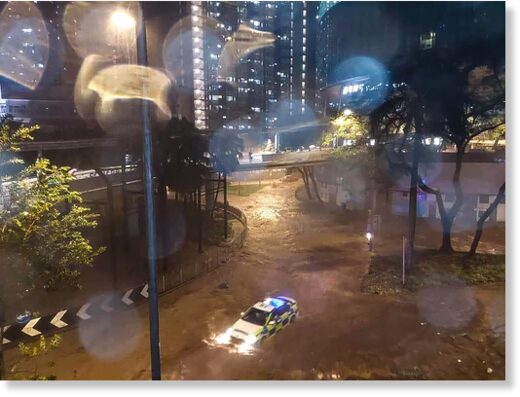 Torrential downpours suddenly hit Hong Kong on Thursday night, causing severe flooding in parts of the city that left commuters trapped in their vehicles in traffic jams and pedestrians stranded on streets turned into rivers.
The Observatory raised its highest-level black rainstorm warning, while Shenzhen authorities released a statement cautioning that water from the reservoir across the border would be discharged at midnight, which might cause flooding in the New Territories.
Videos being shared on social media showed scenes of Hong Kong streets turning into rushing rivers and people being caught up in flooding around the city, while one clip showed a swamped underground railway station.