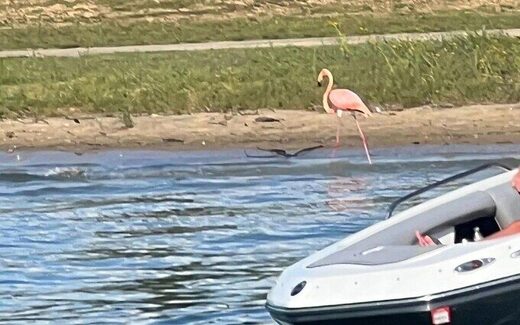 Unprecedented sightings of the tropical birds swept off course by the category-three storm
Flamingos have been found in America's Midwest after being blown across the country by a hurricane.
The birds, thought to have travelled from as far as Mexico, first started to be spotted in Florida as a result of Hurricane Idalia and have now landed as far away as Ohio.
Experts have said that they have "never seen anything like this".
"We will get a flamingo or two following storms [but] this is really unprecedented," Jerry Lorenz, of the bird research group Audubon Florida, told US media.
The birds appeared in Florida when Idalia hit the state as a category-three hurricane after
crossing the Caribbean last month
.