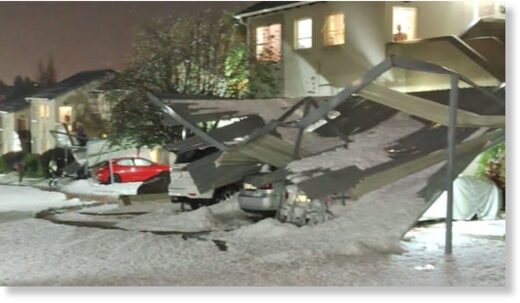 Residents are left to pick up the pieces as an unforeseen hailstorm ravaged through some parts of Johannesburg last night.
The hailstorm followed after a thunderstorm hit the city late afternoon.
Hailstones the size of a golf-ball came down from the dark skies. Numerous cars and buildings were damaged as a result of mother nature's wrath.
Joburg Emergency Services say they remain on high alert as storms are expected Today. Robert Mulaudzi from Joburg EMS says mostly affected areas in the city are Braamfontein, Midrand, Sandton, Paulshof and the metro at large.
"From our side as the City of Johannesburg Emergency Management Services, we remain on high alert throughout the day monitoring all seven regions of the city so that we can be able to respond to all emergencies which are reported through our emergency call centre," Mulaudzi explained.