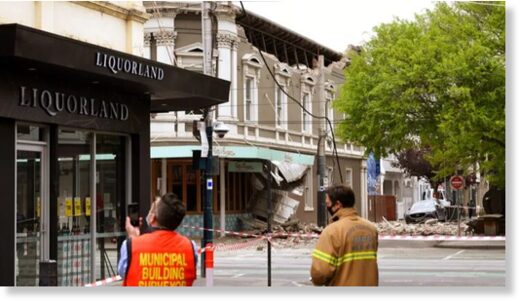 The state of Victoria, Australia, was shaken by
its biggest onshore earthquake in recorded history
on 22 September.
Some buildings were damaged
but no one was seriously hurt.
The
magnitude 5.9
earthquake struck at 9:15am local time, according to Geoscience Australia. The epicentre was in the Alpine National Park about 120 kilometres east of Melbourne, at a shallow depth of around 10 kilometres.
People in Melbourne, who are currently in a covid-19 lockdown, reported feeling the ground shake for 15 to 20 seconds
. Tremors were also felt in Canberra, just over 300 kilometres north-east of the epicentre.
A small number of buildings in Melbourne partially collapsed and power outages occurred in some parts of the city
, but no major damage or serious injuries have been reported.