Earth Changes
9News
Sat, 04 Sep 2021 10:33 UTC
---
Richard Davies
Floodlist
Fri, 03 Sep 2021 10:17 UTC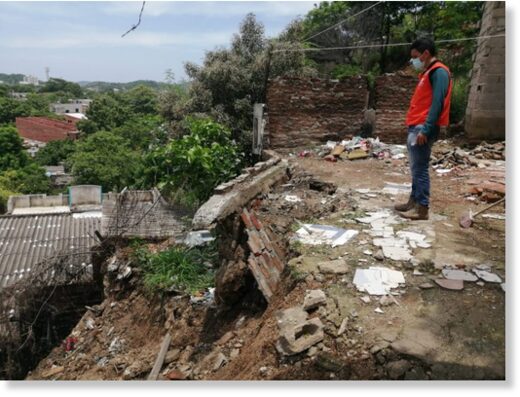 One person is missing and 20 homes were destroyed after torrential rain caused flash floods in Magdalena Department in the north of Colombia.
Flooding struck in the city of Santa Marta and surrounding areas after more than 75 mm of rain fell in a few hours from late 30 August 2021. According to city officials 5,223 families were affected by the severe weather,
including 3,487 in the inner urban area of Santa Marta.
Several water bodies around the city broke their banks, including the Manzanares and Gaira rivers in the city and the Guachaca River in Guachaca district.
---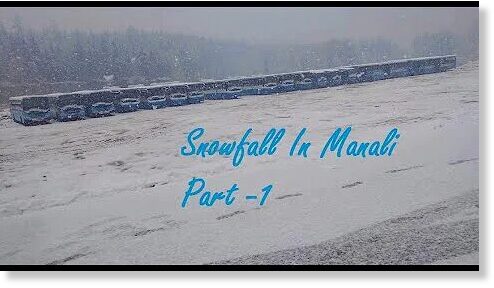 The high peaks of Kullu, Lahaul-Spiti, Chamba and Kangra districts
received fresh snow on Friday, leading to sharp dip in temperature
. While there has been intermittent rain in the lower regions
, mountain peaks above 16,000ft height have been getting fresh snow since Thursday night.
The falling snow has raised the hopes of hoteliers, who expect higher footfalls to Rohtang pass and other tourist destinations in the state. As most visitors head to the hills to see snow, hoteliers believe Manali will witness a surge in tourist inflow after snowfall at Rohtang pass.
However, apple growers in Lahaul are worried as fruit harvesting season in the valley starts in October.
Meteorological centre, Shimla, has predicted rain in mid and low hills and snowfall in high hills of the state in the next seven days. There is heavy rain warning with thunderstorms in mid and lower parts of the state.
---
Richard Davies
Floodlist
Sat, 04 Sep 2021 13:08 UTC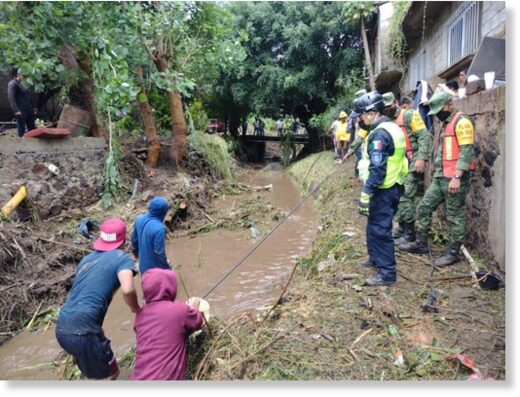 Intense rainfall in central Mexico caused rivers and streams to overflow in several municipalities of the state of Morelos on 02 September 2021.
The Morelos State Government reported floods in Tlayacapan, Ayala, Cuautla, Yautepec, Jonacatepec, Jantetelco, Yecapixtla and Tepalcingo.
Four people lost their lives and 1 person is still missing.
Over 300 houses were damaged, some severely, affecting an estimated 1,600 residents.
Sixty homes were damaged in Tlayacapan, where the 4 fatalities were reported. Thirty-one houses were damaged in Ayala, 177 in Cuautla and 36 in Yautepec. Similarly 11 homes were reported damaged in Jonacatepec, 4 in Jantetelco, 2 in Yecapixtla and 2 in Tepalcingo.
---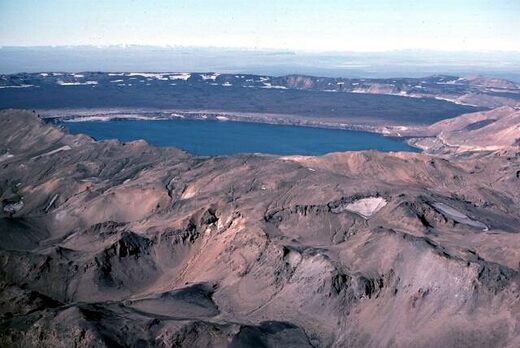 GPS observations and ground deformation maps derived from Sentinel-1 satellite data reveal that Askja volcano began inflating at the beginning of August 2021. The uplift signal is centered on the western edge of Öskjuvatn, close to Ólafsgígar, and
corresponds to ~5 cm/month of vertical motion
. Geodetic modelling (performed using both GPS and satellite data) indicates that the source of this inflation is
located at a depth of approximately 3 km and corresponds to a volume change of approximately 0.001 km³/month
.
The cause of such inflation is uncertain, but most likely it is due to the inflow of new magma. Askja volcano is seismically active and earthquakes are regularly measured in the area.
---
Storm Center
YouTube
Thu, 02 Sep 2021 10:04 UTC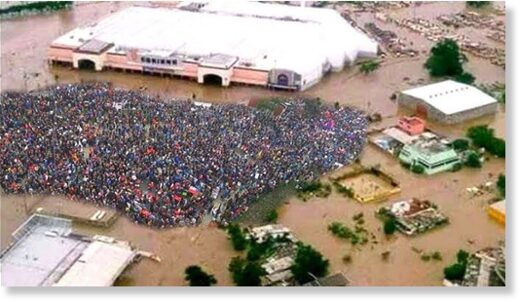 Streets have become fast rivers! Flash flood in Bahla, Oman. Heavy rain in Arabia.
Flash floods following heavy rain in Oman have caused widespread damage. Cars have been submerged, homes flooded, roads closed and buildings have collapsed amid the "wild torrents" which followed heavy rainfall.
Several parts of the country have been affected by the extreme weather, affecting Bahla. Heavy rain also disrupted traffic in some parts Oman, cutting off towns and forcing the police to closed off roads.
---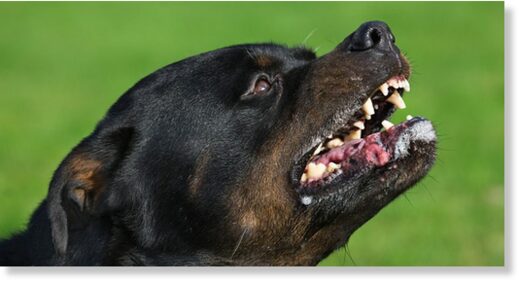 Bloomfield Township police say they are investigating after a 91-year-old woman died following a reported dog attack.
Police say they were called out to a house on Berry Drive around 6:30 p.m. Thursday. Once there, they say they found a 91-year-old woman unresponsive and seriously injured by a Rottweiler living in the house.
The victim was transported to the hospital where she later died from her injuries.
The dog is currently being held at the Bloomfield Township Animal Shelter.
---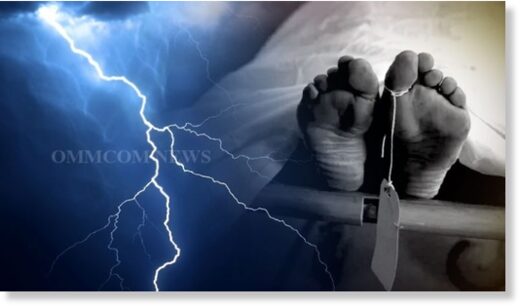 A total of 1621 persons have been killed in lightning strikes in Odisha in the last five years.
This was revealed by Revenue & Disaster Management Minister Sudam Marndi today in Odisha Assembly in a written reply to a question by Congress MLA from Jeypore Tara Prasad Bahinipati.
According to the year-wise break-up of fatalities due to lightning strikes shared by the Minister, out of the total of 1621, 472 were killed in 2017-18, 340 in 2018-19, 357 in 2019-20, 274 in 2021. In the current year (2021-22), 178 persons have died in lightning strikes in the State so far.
---
Bobby Caina Calvan, David Porter, Jennifer Peltz
AP
Fri, 03 Sep 2021 17:09 UTC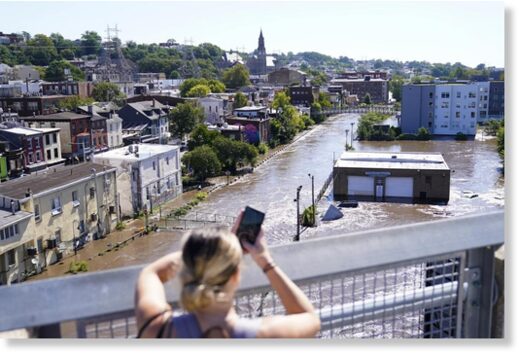 A stunned U.S. East Coast faced a rising death toll, surging rivers and tornado damage Thursday after the
remnants of Hurricane Ida walloped the region
with record-breaking rain, drowning more than 40 people in their homes and cars.
In a region that had been warned about potentially deadly flash flooding but hadn't braced for such a blow from the no-longer-hurricane,
the storm killed at least 46 people from Maryland to Connecticut on Wednesday night and Thursday morning
.
At least 23 people died in New Jersey, Democratic Gov. Phil Murphy said. At least 13 people were killed in New York City, police said, 11 of them in flooded basement apartments, which often serve as relatively affordable homes in one of the nation's most expensive housing markets. Suburban Westchester County reported three deaths.
Officials said at least five people died in Pennsylvania, including one killed by a falling tree and another who drowned in his car after helping his wife to escape. A Connecticut state police sergeant, Brian Mohl, perished after his cruiser was swept away. Another death was reported in Maryland.
Sophy Liu said she tried using towels and garbage bags to stop the water coming into her first-floor New York City apartment, but the flood rose to her chest in just a half hour. She roused her son from bed, put him in a life jacket and inflatable swimming ring and tried to flee, but the door stuck. She called two friends who helped her jar it loose.
---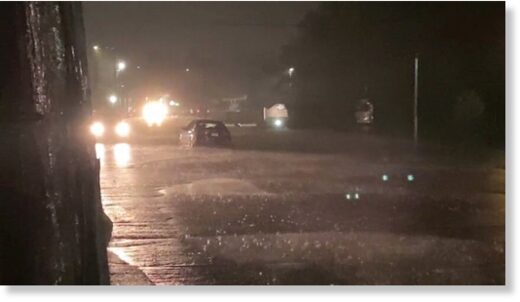 The remnants of Hurricane Ida caused massive flooding in Connecticut
from Wednesday into early Thursday, stranding vehicles in parts of the state and forcing rescues from homes in Plainville.
During the flooding, an on-duty state trooper in a cruiser was swept away in the water in Woodbury and is hospitalized.
The first-ever flash flood emergency was issued in Connecticut, put into effect in Fairfield and New Haven counties, as the remnants of Hurricane Ida moved through Connecticut Wednesday night and into Thursday morning.
---