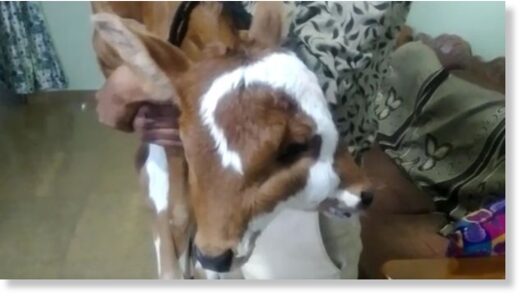 A calf was born with four eyes and two mouths, leading crowds of people to gather to worship and meet the "divine" cow.
The creature was born at a farmer's house in Bhagirathpura in Indore, Madhya Pradesh, India.
The unique-looking calf drew plenty of attention, with witnesses deeming it a "divine miracle".
The cow can drink milk from both of its mouths and is believed to be completely healthy.