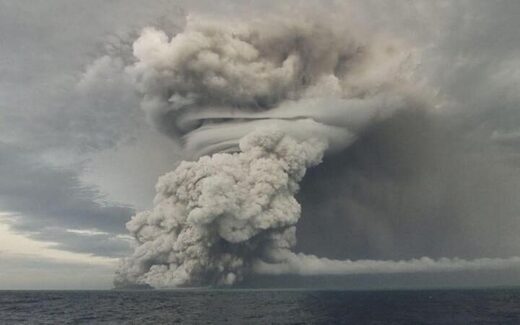 It is possible the Tongan volcanic eruption could lead to a slightly cooler winter and possibly beautiful sunsets in the southern hemisphere this winter
.
When a volcano erupts, it releases huge amounts of sulphur dioxide (SO2) into the air, which bounces some of the sun's radiation away.
Climate scientist Jim Salinger has researched the impacts of major volcanic eruptions, including
Pinatubo
, on the climate in New Zealand. He said it was not nearly as large eruption as Pinatubo, and would not have a global impact on the climate, but there could be some local effects in the Southern Hemisphere.
Dr Salinger said it could take a few months to kick in and have cooling of about 0.1 to 0.5 degrees, lasting until spring.