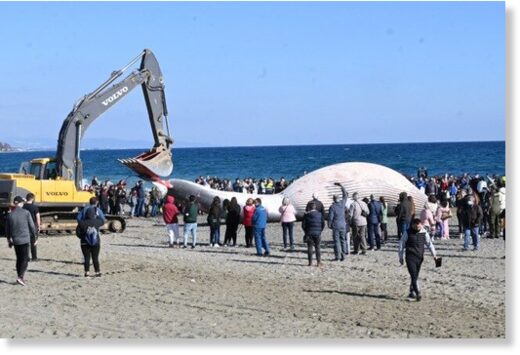 A 40ft whale has washed up on a beach in southern Spain in a sad and rare phenomenon.
The marine mammal - which is a fin whale - is thought to have beached itself after becoming injured.
Crowds gathered on the La Rada beach in Estepona to see and take pictures of the carcass.
Jose Luis Mons, from the Centre for the Recovery of Marine Species, told
The Olive Press
: 'It is not common to find whales stranded here on the beach, but tragically it does happen on some occasions.