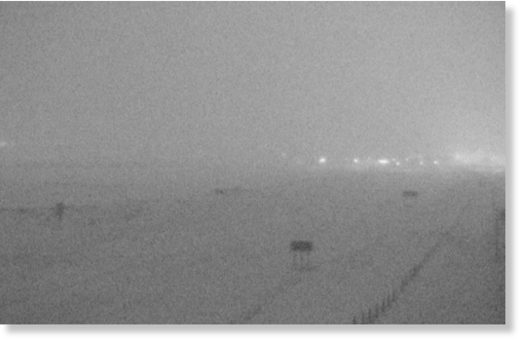 Thursday, November 28th 2019, 9:07 am - Last time storm caused closure was nearly two decades ago, town official says
A winter storm information alert was issued Wednesday evening, warning travellers to turn back if they're headed to the Canada-U.S. border crossing at Coutts, Alta. and Sweet Grass, Mont.
The border crossing was closed at 6:30 p.m. Highway 4 remains open in Canada, but travel is not recommended, while the I-15 is closed from the border to Shelby, Mont., where multiple vehicles have slid off the highway.
"If you come to U.S. Customs, they're turning you back," said Lori Rolfe, the Village of Coutts' chief administrative officer. "We have lots of snow and lots of blowing so visibility is not great."
Rolfe said the closure was extremely unusual — the last time she recalls a similar incident was in 2000.