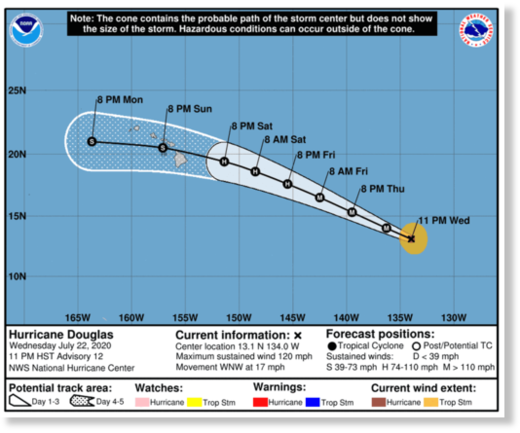 The tropics are heating up as three separate systems are threatening havoc in the Pacific, Atlantic and Gulf of Mexico.
Hurricane Douglas in the Pacific Ocean threatens the Hawaiian Islands. Meanwhile, Tropical Depression Eight is spinning about 415 miles from Port O'Connor, Texas. And in the Atlantic, Tropical Storm Gonzalo is expected to become a hurricane Friday as it moves west toward the Windward Islands of the Caribbean.
While 2020 has been crushing records for earliest named storms in the Atlantic, including Cristobal, Edouard, Fay and Gonzalo, hurricane experts noted that the storms so far have been weak and short-lived.
Here's a look at each storm: