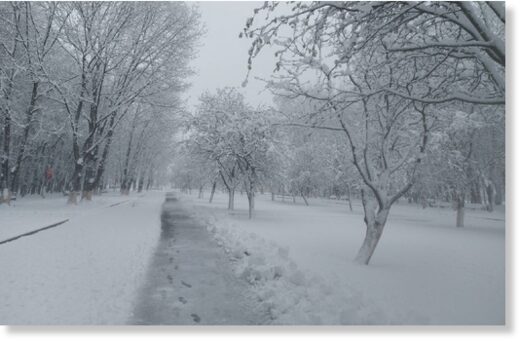 After an
historically
cold and record-smashingly snowy winter, parts of Russia - namely Siberia - have finally been experiencing a little Spring warmth; or rather they were, before this week's return of the Arctic.
"After the recent warm days, there was a breeze of cold," is how
hmn.ru
puts it — and to paraphrase the rest, as the translation gets jumbled, the last week of April was not only cool in and around the Moscow region, but conditions were akin to those suffered in the depths of winter, with substantial snowfall totals to match.
Eastern regions reportedly saw the greatest snow cover, which lingered on the ground for some time, long enough for children to make snowmen and have snowball fights.