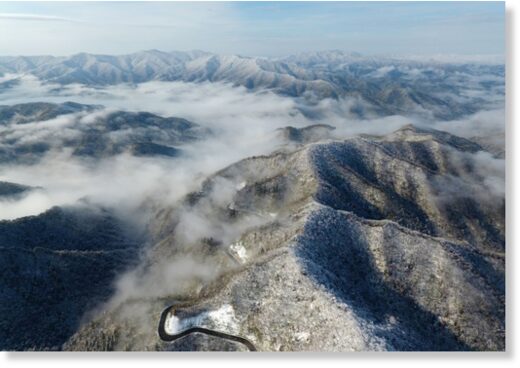 Unseasonal snow fell over parts of Gangwon Province over the weekend, an unlikely event for May, when early summer weather is typically seen across the country. It is the first time in 22 years that it has snowed in Korea in the month of May.
The Korea Meteorological Administration said Sunday that up to 18.5 centimeters of snow blanketed Gangwon Province from Saturday evening to Sunday morning
. An influx of strong wind from the east concentrated a pack of rain clouds in mountainous regions within the province, the weather agency said.
The national weather agency had issued a heavy snow alert for mountainous regions within Gangwon Province as of 9:10 p.m. Saturday.
A snow alert is issued when more than 5 centimeters of snow is forecast for a region in the coming 24 hours.