Earth Changes
Volcano Time-Lapse
YouTube
Fri, 17 Sep 2021 11:01 UTC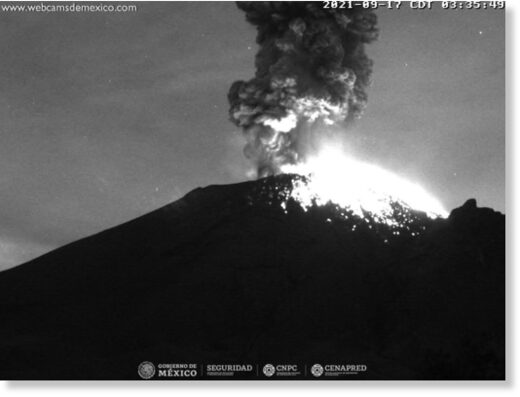 Two events required a real-time format because of their long audio tracks. Thank you to Webcamsdemexico:
https://www.youtube.com/user/webcamsd...
---
Unbelievable Events
YouTube
Thu, 16 Sep 2021 10:52 UTC
---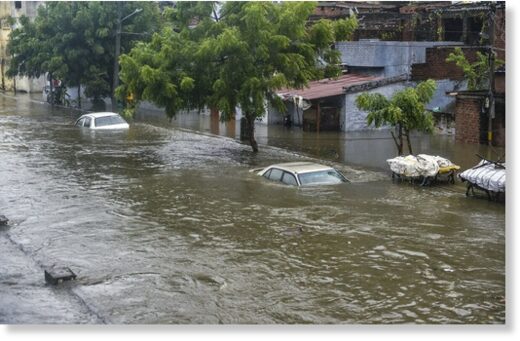 At least 38 people have been killed in various rain-related incidents in the past 40 hours as Uttar Pradesh continues to receive heavy and incessant rainfall, throwing normal life completely out of gear. Various districts of UP have recorded over 22 mm of rainfall while
Lucknow has recorded 235 mm rainfall in the past 36 hours.
15 persons died due the rains while more than 10 were injured, in accidents. Two children died due to electrocution in Lucknow, official sources said.
Nine deaths have been reported from Barabanki alone, mostly due to accidents and house collapse, and massive waterlogging and power and telecom disruptions.
---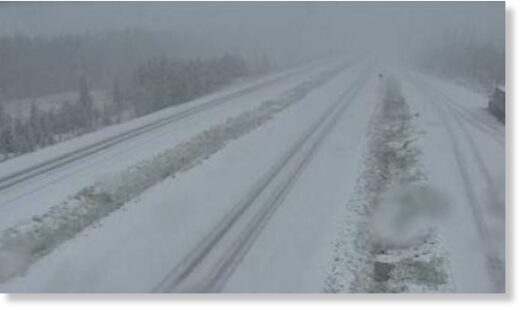 It's still technically summer, but travellers in the BC Interior were reminded Wednesday night of how quickly winter can arrive in Canada.
For the second straight evening, both the Coquihalla Highway (Hwy 5) and the Okanagan Connector (Hwy 97C) were hit with snow as the sun set and temperatures dipped.
Around 8 pm, the DriveBC Twitter account shared a photo from the Mine Creek webcam that showed snow falling on Hwy 5.
---
Richard Davies
Floodlist
Thu, 16 Sep 2021 14:06 UTC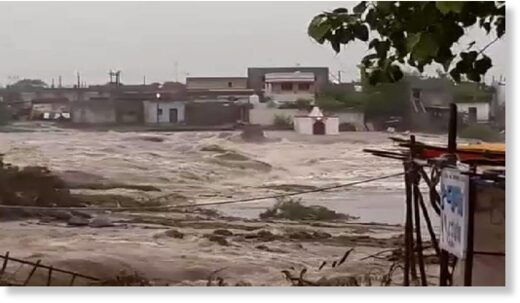 Severe flooding swept through parts of Sabah State in Malaysia after heavy rain on 15 September.
The rain is also thought to have been the cause of a landslide where 3 people died.
Videos shared on Social Media showed streets of
the state capital Kota Kinabalu under flood water over 1.5 metres deep.
The districts of Penampang and Putatan were also affected. The Sabah Disaster Management Committee Secretariat opened 3 relief centres in case of evacuations. As of late 15 September, 68 people from 27 families were displaced.
---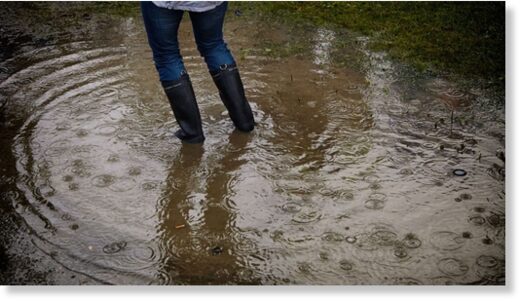 A source from the Évora District Command for Relief Operations (CDOS) told Lusa that there were
49 floods in the district, in several municipalities,
especially in Vila Viçosa, Borba, Reguengos de Monsaraz, Mourão and Évora.
In the district of Évora, 193 firefighters, municipal civil protection services and GNR were involved in the operations.
According to the District Command for Relief Operations (CDOS) of Beja, 47 floods were registered in the district, in the municipalities of Moura, Serpa, Barrancos and Beja.
The same source added that the municipality of Moura was the most affected, where there was a "partial collapse of the roof of a house".
---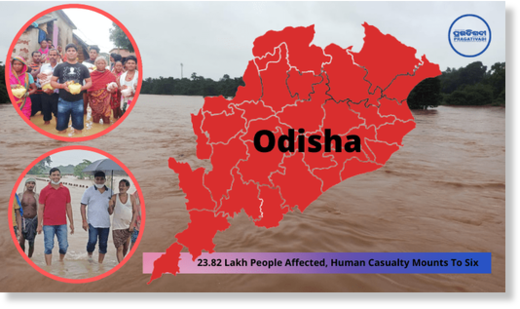 With two more deaths reported, the toll due to heavy rain in Odisha rose to six, officials said on Wednesday.
According to a report of the office of Special Relief Commissioner P.K. Jena, three people in Kendrapara district and one each in Subarnapur and Ganjam districts died due to wall collapse, while one died in Khordha district due to drowning. Two other persons are reported missing from Cuttack and Balangir districts.
Over 23.82 lakh people in 24 out of the state's 30 districts have been affected due to incessant rains triggered by a low pressure area over the Bay of Bengal. A total of 7,540 houses have also been affected due to the heavy rain, the report said.
The District Collectors have been instructed to submit the damage assessment report by September 22, so that the affected people could be given assistance.
---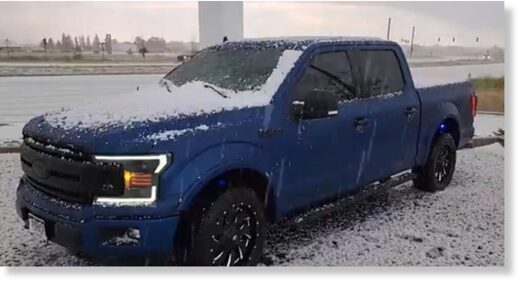 Hail: It's just like snow, but it hurts. One Colorado town found itself covered in so much hail following a Tuesday afternoon storm, that it was beginning to look a lot like Christmas — in September.
First snow of the season? Not quite. According to KDVR in Denver, the Colorado town of Falcon was covered in two inches of hail on Tuesday evening. So instead of soft, fluffy snowflakes, that's actually just hundreds of thousands (probably millions) of ice balls. That's right, I said 'ice balls.'
Meteorologist Brian Bledsoe said the hail was pea-to-dime size.
---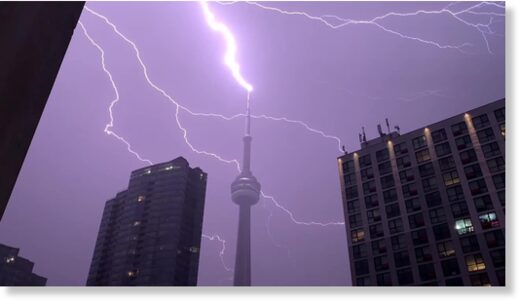 A Toronto resident was amazed when CN Tower was struck by lightning six times during a stormy night on September 15.
Dilshad Burman was determined to capture video of lightning striking the CN Tower so she set up a tripod on her balcony as the storm was approaching. Her efforts were rewarded and she recorded a video that shows lightning striking directly into the CN Tower six times.
"Yes, I got it," Burman says in the video when she captures the first lightning strike. She gasps and screams as further strikes occur.
Burman posted the video to her Twitter account and asked her followers which lightning strikes they were. She said she was the lightning strike number six as she has "finger in too many pies, stretching myself too thin, dancing and juggling, but still hitting my targets and looking cute doing it." Credit: Dilshad Burman via Storyful
---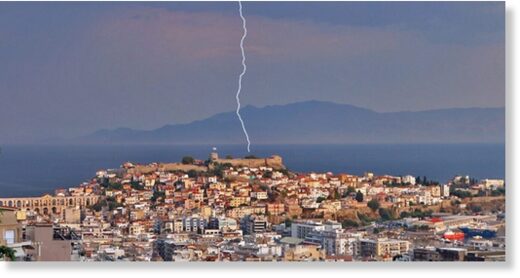 A man in his 50's years old was tragically killed after he was struck by lighting, in the middle of the day, in the city of Kavala yesterday.
According to local media, the man was struck by lighting around midday in front of the surprised eyes of locals who immediately offered him first aid.
An EKAB ambulance rushed to the spot and transported the unfortunate man to the hospital of Kavala, however he was later pronounced deceased.
The tragic incident happened near Petropigi, in the Municipality of Nestos.
---