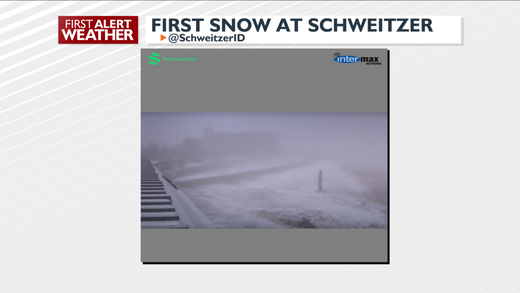 The first snow of the season is here, in the mountains at least. It means the snow pack is getting started in the high country and at least one local ski area is getting started building its base for the ski season this winter.
Schweitzer tops out at 6400 feet above sea level. Snow levels during this storm dropped between 5000 and 6000 feet in North Idaho and northern Washington.
Snow came back in the Cascades too. Mount Rainier was forecast to get up to 42 inches of snow over the weekend and looked the part on Sunday morning.