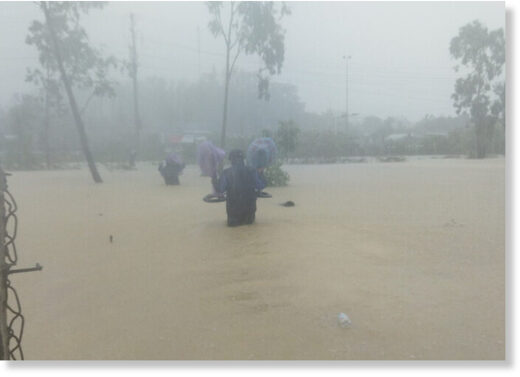 Storm Conson brought torrential rain to parts of Vietnam from 10 September, triggering flash floods which resulted in 2 fatalities and hundreds of homes damaged.
According to figures from the Vietnam Disaster Management Authority (VDMA),
in a period from 10 to early 13 September,

Storm Conson dumped 908 mm of rain in Binh Tan, Quang Ngai Province.

During the same period Tra Hiep in Quang Ngai recorded 807 mm of rain; Thuong Lo in Thua Thien Hue saw 772 mm; Tam Tra in Quang Nam saw 772mm; and Tra Kot in Quang Nam recorded 685 mm.
VDMA said the worst of the flooding was in Quang Ngai, where 775 houses were damaged. Flooding also affected Quang Tri (10 houses damaged), Kon Tum (07 houses), Gia Lai (03 houses). Around 750 people from 215 households were evacuated from low-lying areas in Tra Bong, Ba To and Binh Son districts in Quang Ngai province.
Over 8,000 hectares of rice and crops were flooded or damaged.