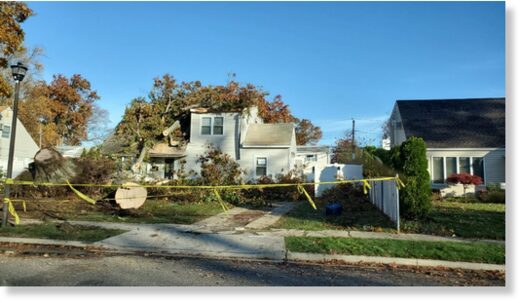 The National Weather Service has confirmed that 9 tornadoes touched down across portions of New York, Connecticut, and Rhode Island on Saturday while a waterspout was observed off the Jersey Shore as severe weather moved through the region
. Since 1950, there was never a tornado recorded in Connecticut or Rhode Island in the month of November; 2021 clearly shatters that record.
The National Weather Service uses the Enhanced Fujita Scale to classify tornadoes. Weak tornadoes of 65-85 mph are rated EF-0 while weak tornadoes with winds of 86-110 mph are considered EF-1. A EF-2 with 111-135 mph is considered strong, while an EF-3 with winds of 136-165 mph is also considered strong. EF-4 and EF-5 rated tornadoes are considered violent; EF-4 has winds of 166-200 mph while EF-5 has winds in excess of 200 mph.