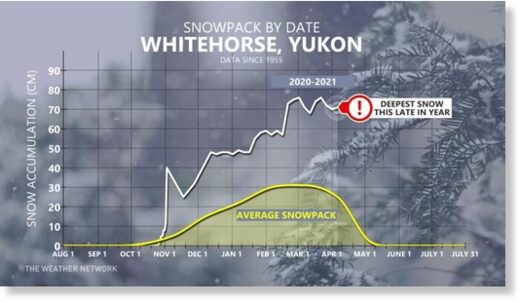 Even taking into account the city's Arctic locale, this past winter was epically snowy for the Yukon capital.
It snowed before Halloween, and it never really stopped snowing

.
As of April 5th, there's 70 cm of snow on the ground across Whitehorse, Yukon; for the city of 25,000, it's a tremendous amount -
the most on record for April 4th.
For reference, the snowpack usually peaks around 30 cm of snow, and by late April, the snow base remarkably diminishes to near zero. The sheer resiliency of the Yukon snowpack is quite peculiar.