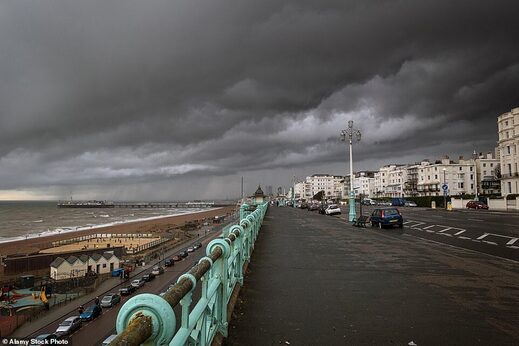 August is set to go down as the third cloudiest month on record for Southern England as forecasters predict heavy wind and rain will continue to lash parts of the nation into September.
Figures from the
Met Office
show Southern England experienced its third dullest August since records began,
beaten only by 2008 and 1950, with the region receiving only 129 hours of sunshine this month compared to its usual average of 192.5 hours
.
Meanwhile
East Anglia also experienced the third cloudiest August on record with the area seeing just 127.2 hours of daylight compared to the average 195.7 hours
usually seen during the month.
For the UK overall - August was the 12th dullest on record with 127.4 hours of sunshine - the figure is 78 per cent of the 163 hours
of sun usually seen.