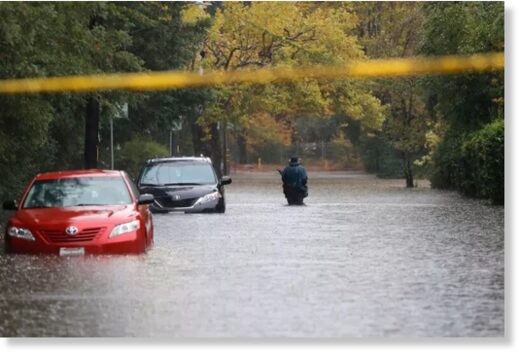 A"bomb cyclone" has triggered a state of emergency in the Californian city of Sausalito,
after torrential downpours brought up to 10 inches of rain
to the region, causing mudslides, property damage and power outages.
A potent combination of heavy rain falling on land cleared of trees by the summer's wildfires has resulted in "widespread storm damage" in Sausalito.
The city issued an emergency declaration, which said: "Conditions of extreme peril to the safety of persons and property now exist in the City of Sausalito caused by significant storm events resulting in widespread flooding, a water main break, property damage, downed trees and power lines, displacement of people living at the Marinship Park tent encampment, and power outages throughout the City."