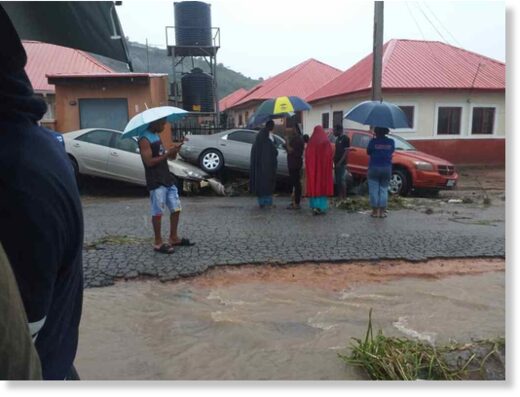 It was a tale of woes for some residents of the Federal Capital Territory FCT, Abuja on Saturday following hours of heavy downpour which led to flooding in several parts of the territory.
At the end of the downpour which lasted for between six to eight hours, five residents had been swept away and several houses and cars destroyed while six people who were rescued from the rampaging flood are currently hospitalized. Of the five swept away, one of the bodies has been recovered while four are still missing as of press time.
Areas mostly affected were the Police Estate in Dei-Dei, Gwagwalada, Dawaki, Zuba and Giri. In all the areas, houses and cars were submerged in the flood.
In Zuba where the rain started around 2am, several houses were washed away while the flood also cut the bridge linking Ikwa, Yimi and other villages in Zuba.